From the President, Larry Andes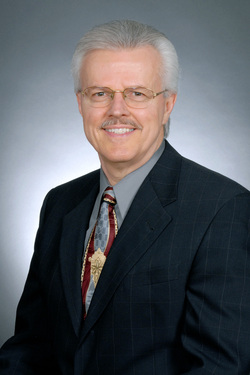 Larry Andes, CEO/President
Joyful Greetings!
We trust you will enjoy
visiting our site and reading some of the Bible verses, articles, looking at some of the Fishnet Festival pictures and listening to some of the posted audio events.
Our ministry offices and worship center are located at the 17 acre campus of the Fishnet Life Center near Front Royal, Virginia. The site is about 60 miles west of the Washington, D.C. Beltway.
We believe that our best years
of sharing the Gospel of Jesus Christ are yet to come.
To each person
who has attended Fishnet Festivals, given of your finances, prayed for us, and served on the volunteer staff, we want you to know we deeply appreciate your partnership and friendship.
Thank you!
'
This Is The Day' radio program
has touched thousands of people's lives for Jesus Christ.
We invite you to listen to samples of the program on this site .
We are seeking people to help sponsor slots on radio stations.
Your help through your prayers, financial support and suggestions is needed as we reach out to people around the globe with the gospel of Jesus Christ.
I
t has been my pleasure to oversee the outreaches of Fishnet,
with the faithful partnership of my wife
Bobbi Andes
, since the inception of the organization in March of 1976. Fishnet Ministries, Inc., is a non-profit 501(c)(3) organization. My wife and I had the privilege of coordinating the first Fishnet Festival in July, 1975 before Fishnet Ministries, Inc., was founded. In 1975 the event was sponsored, for the first year and only year, by Arlington Assembly of God, with the supportive vision of Rev. Claude Qualls. Fishnet Ministries, Inc. was founded as a separate non-denominational organization and has solely sponsored all Fishnet Festivals since 1976. The Fishnet Festivals were held from 1975 to 1979 on the 150-acre farm owned by James, Sr., and Jane Stephens. From 1980 throughout the 34 year Fishnet Festival duration, the events were held at the 236 acre Fishnet Life Center.
Fishnet fest-events have been attended by hundreds of thousands of people
over the years and
thousands have accepted Christ
at Fishnet festivals. The events were non-denominational and targeted the interests and needs of people of many nationalities, ages and denominations and non-denominational groups. We humbly acknowledge God's gracious and generous provision during these exciting years since 1975. Click on the 'Events' tab and enjoy some of the rich history of Fishnet Ministries.
To reach more people for Christ, our emphasis has shifted toward radio through the internet and media ministry. Again, we invite you to listen to samples of the radio programs on this site. Please check out the programs on the 'Listen' page of this site and check out the radio station airing times, too. Please let us know how God uses these short messages to touch your life.


If you have experienced an impacting event in your spiritual life at a Fishnet festival or through the radio program
, I invite you to send us a brief account of your experience at
fishnet@fishnetministries.org
. We always enjoy hearing from those who have had spiritually impacting experiences through this ministry.
We welcome your suggestions and comments. Please
e-mail us, write, or call
and we will gratefully receive your comments.
Enjoy exploring our site!
God bless you!
Sincerely,
Larry D. Andes
Co-Founder/President
---