About Fishnet Rejoice in the Lord!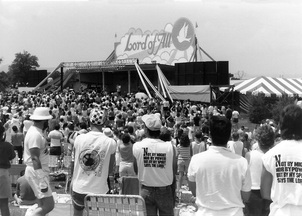 Fishnet Ministries Church, formerly known as Fishnet Ministries, Inc., is a ministry focused on leading people to live every day to please God.

Thousands of people from many denominations have been a part of Fishnet events where the truth of God has been proclaimed and Christians have come together in unity. Young people were vital in the early days of Fishnet and today, many of those young people continue the impact that God had in their lives as pastors, missionaries, and people living for God in the midst of their communities.

Please send your best offering to help us continue to share the gospel. Thank you and peace be to you!


---